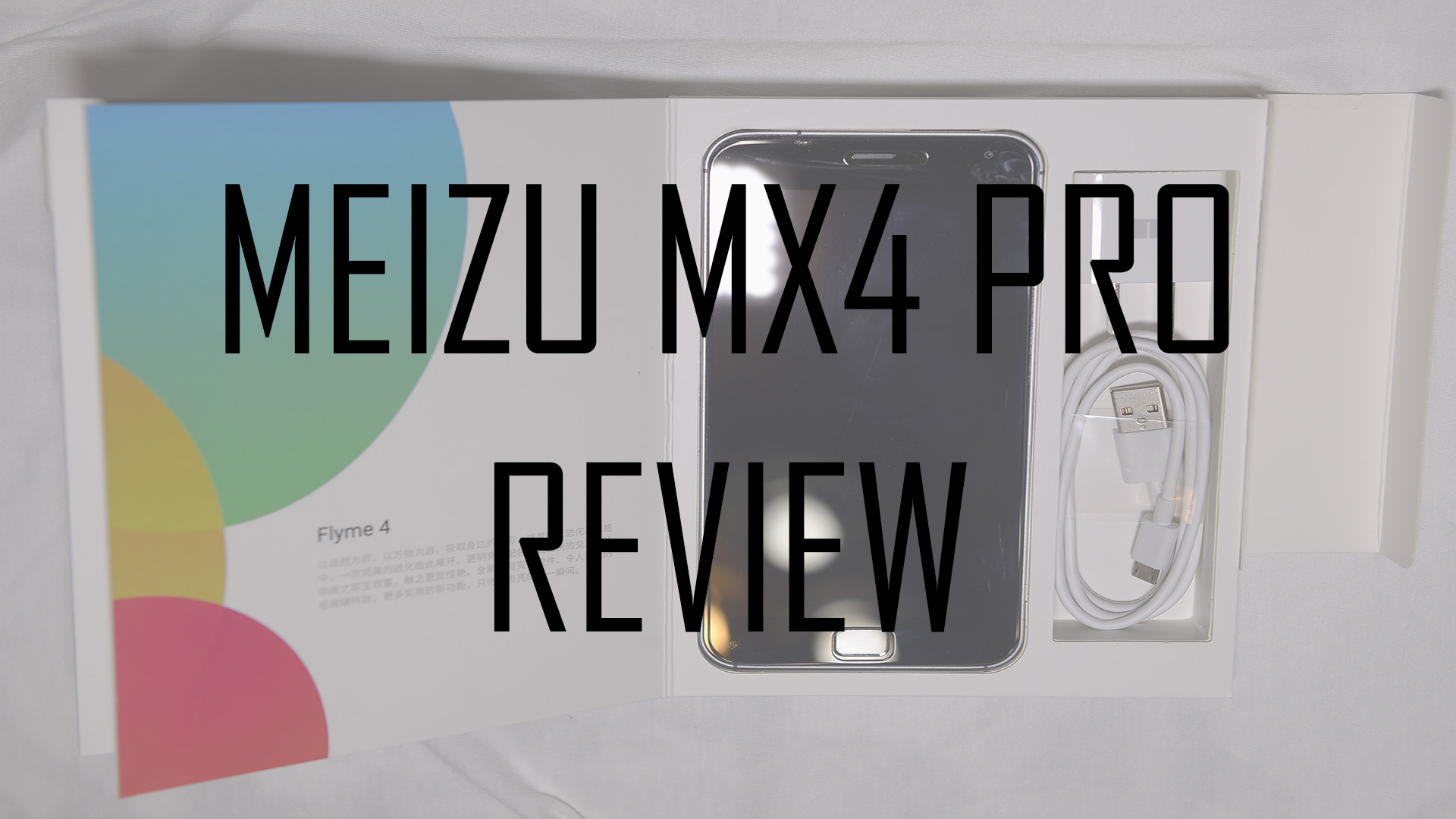 The Meizu MX4 Pro is the upgraded version of their flagship phone the MX4. It comes with more powerful hardware and has a slightly larger screen as well. It runs on Meizu's very own custom Android OS called the Flyme. The Pro edition is launched just a few months after the MX4. Is it really necessary for Meizu to launch two flagship grade phones within such a short time span? Is the MX4 Pro a worthy competitor to all the other flagship devices out there? Read on to find out more.
Phone Specifications
| | | | | | | | | |
| --- | --- | --- | --- | --- | --- | --- | --- | --- |
| General Info | | | | | | | | |
| Brand | Meizu | | | | | | | |
| Model | MX4 Pro | | | | | | | |
| Dimensions | 150.1 x 77 x 9 mm | | | | | | | |
| | | | | | | | | |
| Network | | | | | | | | |
| SIM | Single Micro-SIM | | | | | | | |
| 2G Network | GSM 850 / 900 / 1800 / 1900 MHz | | | | | | | |
| 3G Network | HSDPA 850 / 900 / 1900 / 2100 MHz, TD-SCDMA 1880 / 2010 MHz | | | | | | | |
| 4G Network | TD-LTE B38 / B39 / B40 / B41, FDD-LTE B1 / B3 / B7 | | | | | | | |
| | | | | | | | | |
| Display | | | | | | | | |
| Size | 5.5" | | | | | | | |
| Resolution | 1536 x 2560 | | | | | | | |
| Type | IPS LCD w/ Corning Gorilla Glass 3 | | | | | | | |
| | | | | | | | | |
| Hardware | | | | | | | | |
| CPU | Exynos 5 Octa 5430 | | | | | | | |
| GPU | Mali-T628 | | | | | | | |
| | | | | | | | | |
| Memory | | | | | | | | |
| RAM | 3 GB | | | | | | | |
| ROM | 16/32/64 GB | | | | | | | |
| Expansion | No | | | | | | | |
| | | | | | | | | |
| Camera | | | | | | | | |
| Front | 5.0 MP | | | | | | | |
| Back | 20.7 MP | | | | | | | |
| Video | 2160p@30fps | | | | | | | |
| | | | | | | | | |
| Features | | | | | | | | |
| OS | Custom Android 4.4.4 | | | | | | | |
| GPS | Yes w/ A-GPS, GLONASS, Beidou, QZSS | | | | | | | |
| WLAN | 802.11 b/g/n/ac @ 2.4/5.0 GHz | | | | | | | |
| Battery | 3350 mAh | | | | | | | |
| Bluetooth | v4.0 | | | | | | | |
| USB | microUSB v2.0 | | | | | | | |
| NFC | Yes | | | | | | | |
Video Review
Written Review
Packaging and Accessories
The MX4 Pro packaging is kind of unique in the sense that they have a theme going on for it. The box is styled kind of like a book and the first few "pages" tell you some information about the phone. Once you flipped through these pages, you will then be greeted with the phone. A different touch that I appreciate.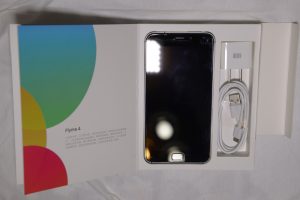 Inside, you get the phone together with a wall charger as well as a microUSB data and charging cable. In terms of the quality of the accessories, they are decent but considering the price of the device, I would prefer them to provide some additional things such as an earpiece.
Design and Build Quality
The phone design is clearly inspired by Apple's iPhone 6. The placement of the speakers, how the grills are cut out, the finishing at the back and everything else screams copycat. I will speak only from the consumer's point of view and I must say that it does look great. Imitation or not the phone is sleek and pretty looking. The speaker on the phone is at the bottom with the volume rocker to the left side and power button at the top. I would definitely prefer the power button to be at the sides considering the phone size. Nevertheless, the ability to double tap to wake does result in the power button less frequently used.
The build quality is fantastic. The finishing, cutting and overall build is great. It is also really light as well. Compared to the many other phones I have used in the past, this is by far the lightest of them all. Despite the light weight, it still feels premium and deserving of a flagship status.
Display
The display is a 2560×1536 resolution 5.5" IPS screen. It looks absolutely gorgeous. It has great viewing angles, fantastic color reproduction and text looks crisp and sharp. Screen brightness levels are highly adjustable and at highest setting can be comfortably used under direct sunlight.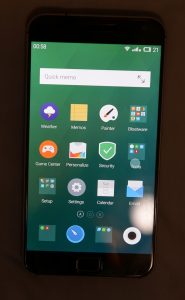 Is it any different from a full HD display? To be perfectly honest, no. In terms of viewing experience, you will probably get one similar to that of any decent 1080p display. When it comes to watching videos and viewing images, it is hard for you to see any kind of improvement from 1080p screens out there. The only difference that you might notice is in terms of text sharpness. When reading, there is a slight chance that you can feel that the text is slightly sharper. I am by no means saying the display on the MX4 Pro to be bad. It is just that I feel that DPI, when reaching a certain point, provides little to no additional return.
Synthetic Benchmarks
Phone Performance
Is the hardware powerful enough to support the higher resolution screen? Absolutely yes. Phone feels extremely responsive and smooth with no signs of lag spikes or slowdowns in all kinds of usage (except for gaming). Web browsing is without any hiccups with the most un-optimized of sites loading without any problems. GPS locks within seconds and once locked, tracks accurately without any sudden loss of signals. Call quality is clear at both ends and signal strength is decent.
Battery life is definitely not something the MX4 Pro will be proud of. It is, however, understandable why it might actually be poorer than many other phones out there. The much higher resolution display results in the battery draining really fast whenever you are using the phone. One minor positive is the power management during standby being excellent. Yes the phone can certainly last some time in standby. The phone will definitely not last heavy users for a day but for medium to light usage, it will certainly be sufficient enough for you to have some battery left before you go to bed. On average, I managed to pull out roughly 2.5 hours of screen-on-time usage (watching videos, browsing the internet etc) with another 24 hours of standby time. I believe the total amount of screen-on time you can get out of the phone is probably under 5 hours.
The MX4 Pro is another one of those phones that have better audio with its build-in amplifier and DAC. I am no audiophile but I do enjoy my music so do take these opinions to be highly subjective and not objective. I tested the phone out with my AKG K7XX (Massdrop edition) and it sounded great. The phone OS comes with an audio settings function that allows you to choose between different gain outputs (low, high or line out if you are using an external amplifier) and the "high" setting allowed my headphones to be sufficiently amped to perform decently. Will I be able to tell the difference between the audio from this phone and others? Probably not for most consumers but the usefulness definitely becomes more obvious should you be using higher impedance audio equipment.
One thing I will like to point out about the phone is how it feels really warm whenever you are using the phone for a resource intensive activity. The heat mainly comes from the top half of the phone but will result in the whole phone feeling slightly toasty should it be stressed for a continuous period of time. It becomes especially hot when I was using the phone to take videos and pictures. The top part of the phone felt especially warm and definitely something I am not too comfortable with. This might be one of the reasons as to why the battery drains out much faster as temperature does affect battery performance.
Overall, the phone performance is flagship worthy and can compete with all the other juggernauts out there. The only downside to the phone is probably its poorer battery life. Taking into account the non-removable battery, heavy users will definitely have to invest in a portable powerbank or should at least have power outlets readily available to charge their phones.
Flyme 4 (Based on Android 4.4.4)
The Flyme OS (version 4 tested) is yet another Chinese manufacturer's take on a custom Android OS. I will say right of the bat that it is definitely competent and feature-filled, similar to the likes of all the other "international" custom ROMs out there.
In terms of general aesthetics, the default icons look gorgeous and even if you do not like the stock graphics, you can always opt to download one of the many other custom themes out there. There is no app drawer and all apps will be displayed on the homescreen. You have your basic app management options such as sorting them into folders and into different screens.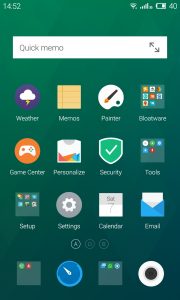 Stock Android apps such as the Calendar, Contacts, Dialer and so on are reskinned to match the theme it has going on and are all looking beautiful. There are some other apps that come with the OS (besides the Chinese bloatware) such as the Security app (manage permissions, traffic, anti-virus etc), Painter app (doodle stuff) and their theme app (customize your launcher and general aesthetics of the system). They are all useful especially the Security app, something that we see in most Chinese custom OSes nowadays.
There are some unique features to the OS as well. Due to the lack of any capacitive buttons (your usual back, menu and whatnots), Flyme introduces what they call the SmartBar. It is basically a dynamic on-screen control that changes according to the app. For example, should you be in the Contacts app, it will allow you to quickly access your messages and the dialer aside from your usual back button. Whereas when you are in the camera app, it allows you to quickly adjust camera settings and so on.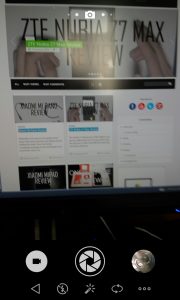 This is an amazing idea if developers support it. Unfortunately, the OS is mostly used by the Chinese demographics and thus lacks any kind of international support. There is the option to simply hide the bar should it not be supported by the app. However, enabling it will result in no on-screen controls at all. To combat that, Flyme has two really interesting gesture features for navigation. You can choose to touch the home button or swipe up from it to go back. This is really interesting and I absolutely loved it.
Talking about gestures, I remembered mentioning about how I absolutely loved the gesture functions of OPPO's Color OS in my previous review of the Nubia OS. Flyme does not disappoint at all with all the numerous ways you can unlock your phone and access specific apps directly with your screen turned off. There is your usual double tap to wake and other than that, you can use the many different drawing options to launch any app of your choice.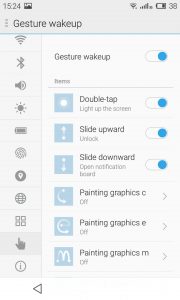 The MX4 Pro supports fingerprint recognition through the home button. The OS then allows you to use your fingerprints to unlock the phone or even as an authentication tool for payments and passwords. That said, the payment option that the OS support is Alipay, something that you probably will not use at or hear of at all. Still, it is a really nice and unique feature that I can see useful for some people.
One last unique feature of the Flyme OS is the SmartTouch. It is something similar to the iOS Assistive touch (looks exactly like it) but what it really does is to enable you to access a few navigation functions. Tapping on it performs the "back" function, double tapping pulls the display down to allow you to access whatever is on top of the screen at that point of time (to assist in one hand operation), swiping left and right allows you to navigate between the different recent apps and swiping up acts as the "home" function.
Overall, Flyme OS is a versatile and feature-filled custom Android OS. To add on to that, Meizu seems to be on the ball in terms of updating the OS whether is for bug fixes or to introduce new features and this is a great thing to see.
Gaming Performance
Most games will perform well on the MX4 Pro. However, you will experience some slowdowns and framerate drops when playing graphically intensive games. This is definitely due to the much higher resolution the display is running at. Evident in the synthetic benchmarks, the GPU on the phone is not powerful enough for the heaviest of loads at such high resolution. Is the gaming experience better on such high resolutions compared to say full HD? Even if you were to say that the game is running at the same framerates and consistency, the display size is a bottleneck and any higher resolution definitely yields no additional benefits. Do watch the video review for a demonstration of the gaming performance.
Camera
The rear camera is a "pro level" Sony 20.7 megapixels camera that is also said to have super-fast focus. Now I cannot say that the focusing is super-fast (Meizu claims 0.3s) all the time and rather that it is dependent on the situation at hand. That said, I do feel that it focuses faster than some of the other phones I have used previously and in terms of image quality, it seems to be pretty decent.
I must point out that photo quality (even in identical settings) is never solely dependent on the number of megapixels the camera has. Looking back to the photos taken by the other phones I reviewed, I did notice that photos taken with the MX4 Pro are sharper and more defined.
For video recording, the camera supports up to 4K resolution at 30FPS and they do look great. 4K videos do look extremely crisps and color reproduction is fantastic as well. I do highly recommend you to shoot in 4K and then downscale in post-production. The 1080P video recordings do look good but definitely not as great as the 4K recordings. There is the support for slow-motion videos but they do not look that impressive to be perfectly honest.
1080p Video Sample
http://youtu.be/in_fuuP3Iik
4K Video Sample
http://youtu.be/FmjFNrVZuZQ
Overall, the camera on the MX4 Pro is definitely better than most of the other phones that I have reviewed so far. Do take a look at the unedited photos to judge for yourself.
Download unedited photos: Mirror 1
Official and Community Support
The Flyme OS is well supported by both the manufacturer and the community. That said, be prepared for some Google translation as these active communities are mostly Chinese speaking but that should not be too much a problem. Recently, it was reported that Android 5.0 Lollipop will be pushed out to both the MX4 and MX4 Pro in the form of an updated Flyme OS.
In terms of custom ROMs, there is a category in XDA forums catered to the MX4 and MX4 Pro. In addition, there are Chinese developers out there providing some custom alternatives but it is not that well supported compared to some other phones such as the Oneplus One and even the ZTE Nubia Z7 series.
For those looking for accessories and peripherals, there are many third-party offerings providing screen protectors, cases, covers and whatever out there made just for the MX4 Pro. These are readily available online through eBay, AliExpress and Taobao.
Conclusion
The MX4 Pro by Meizu is certainly a high-end phone with not just powerful hardware but also runs on a capable customized OS. Together, they ultimately provide an enjoyable experience for all kinds of users (aside from heavy mobile gamers). Performance aside, the phone is gorgeous looking and is built to last. In addition, the manufacturer and community is rather active in providing support and updates for the phone, a great plus to any technology related devices.
The camera is definitely one of the better ones out there and the better audio that comes from the dedicated amp and DAC can be enticing to many users. That said, battery life is not the best due to the higher resolution screen and the lack of storage expansion is a huge let down. I really do not get the logic behind the support for high-end audio, amazing photos and videos but not having an expansion option to store all that high quality content that is often hungry for storage space.
Lastly, the phone is not cheap. If you were to compare just the hardware specifications, there are some phones out there that will cost a hundred or so lesser. At the current price it is going for, you can simply top up a bit more for your "international" flagship devices which with all the warranty and branding going for it, might be slightly more appealing to consumers.
I find it really hard to give this phone a general recommendation especially due to the value the phone provides. The high resolution screen provides more disadvantages than benefits especially at such a screen size. That said, I guess I can recommend it to users who are wanting to try something different and experience the Flyme OS or to people who wants a good mobile camera. If you are simply looking at a price to performance ratio perspective, there are many other phones out there in the market that will definitely do much better than the MX4 Pro.
[starreviewmulti id=1 tpl=31]