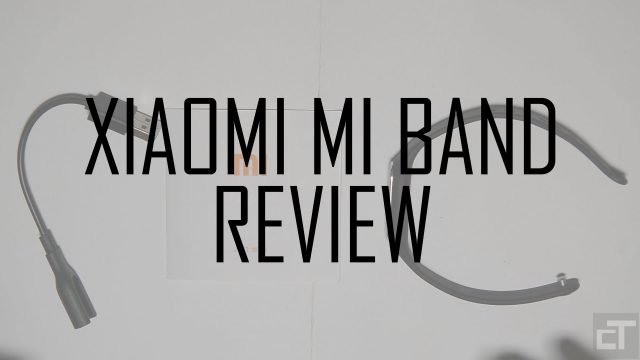 Wearable tech seems to be getting some hype with smart watches and fitness bands leading the way. There are many companies jumping on the bandwagon but none have come out with anything that is in the price range of the Xiaomi's Mi Band. The Mi Band is an activity tracker that is said to "understand your every move". How exactly does the Mi Band perform? Is it worthy to be on your wrist? Read on to find out more.
I must admit that I do not know much about fitness bands or smart watches. I have yet to use any of such gadgets so it is hard for me to compare the Mi Band to anything similar. That said, the Mi Band is not exactly a fitness band. It is an "activity tracker". All it has is basically an accelerometer built inside and it is configured to understand whether you are walking, running and even sleeping. The band comes in two different parts. One is the band strap that is available in a variety of colours and second is the main device itself.
First and foremost, let us talk about comfort. The band is extremely light and the material of the strap itself is soft and smooth. Wearing it around everywhere you go is not too much a problem except when it comes to the sleeping part. It does take some time to get used to having something wrapped around your wrist even while in bed (at least for me personally). If you happen to need to toss and turn before sleeping, the hard part of the device can become slightly annoying. Again, your mileage may vary and you might not even want to bother with the sleep tracking functionality.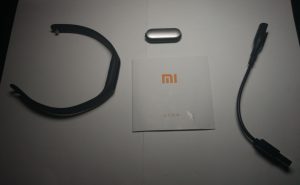 Xiaomi says that the Mi Band is water and dust resistant so do not try swimming with it. Showers and baths should be fine. The battery life on the band seems to be pretty strong with Xiaomi claiming that one full charge will last 30 days. I have used the band for more than a week already and the app is telling me that the battery capacity is at 86%. 30 days? Yeah it is definitely possible.
Let us now move on to the most important part, the function of the band. As mentioned earlier, the band basically consists of an accelerometer. The only way it can possibly track whatever you are doing is through motion. Nothing fanciful like reading your blood pressure or heart rate. In terms of accuracy for the steps taken and walking distance, it seems to be pretty decent. I basically walked from my house to the train station and back, and it reported a distance that is pretty much how far it should have been.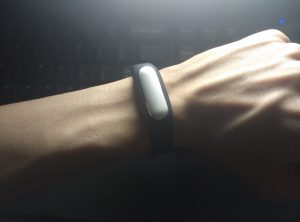 As for the sleep activity tracker, it did show me my sleep cycles and it is pretty accurate in terms of when I fell asleep and when I woke up. I cannot comment on whether the periods of the cycles are accurate or not as I do not have any instruments or additional equipment to test. Nevertheless, it is pretty interesting to see such statistics. To add on, the band has this vibration feature that allows you to set a time for the band to wake you up via vibration 30 minutes before a set time (or on the exact time). Xiaomi claims that it will allow you to wake up in a gradual manner so as to feel more afresh when it is time to get out of bed. It did not have much effect on me though.
The Mi Band will only make sense if you have the app installed on your phone. The app allows you to sync the data from your band to the phone and from the app you can then see the information that is stored. There are apps for it both on iOS and Android but do note that your Android phone must at least be running 4.4.2 else the app will not work. If you have a device running MIUI, the Mi Band does have an additional unlock feature that allows you to bypass your passcode lock screen and go straight to the home screen.
The app displays the information in a simple and neat fashion. You can set different settings for your band for example the alarm and the phone call notification function (the band will vibrate when you receive a phone call). You have graphs available to show you how much calories you have burned and there is even a "Fitness" section that has a few available fitness activities that you can do and the band will apparently track your progress. Currently there is one for running, one for sit-ups and lastly one for jumping rope. I've tried the sit-up one and it did not really track very well. Either that or the way I am doing my sit-ups are completely wrong. Again, the band uses the accelerometer to track the counts.
I guess it is time to give a verdict on the Mi Band. It is interesting and fun to see information about the steps you have taken, the distance you have covered and even your sleeping pattern. The little information given for most cases seem to be pretty accurate but the problem lies in what this information can do for you. Interesting and fun? Yes, definitely. Usefulness on the other hand is a bit iffy to be honest.
While I understand the tracking can allow you to record progress in terms of fitness, it does too little for me to recommend it for the serious users out there. For it to warrant a permanent space on my wrist will require much more that what it is at the moment. That said, it is extremely cheap and what more can you expect from such a price?
I will recommend you to get the Mi Band purely out of interest and for the sake of fun. The band looks pretty much like your common wristbands and the variety of colours will allow you to use it as a fashion accessory. It is really cheap and for the amusement you get from the information the band provides, I guess it is kind of worth it. Do not go buying the band for serious uses such as tracking your running performance, health and so on.