The Nubia Z7 Max is one of the higher end phones offered by ZTE. It is one of the first few phones to offer dual-SIM LTE stand-by. The phone features a 5.5" display and runs on ZTE's custom Android OS dubbed the "Nubia UI".
Vide
Video Review

ame width="640" height="360" src="https://www.youtube.com/embed/FHwo7PnCpAE?feature=oembed&wmode=opaque" frameborder="0" allowfullscreen>
Writ
Written Review

review is based off my experience with the Z7 Max running on the latest updated Nubia UI based off Android 4.4.2. Also, note that for anything regarding LTE, experience is based off a static test (did not use it as my daily driver); phone runs on 3G most of the time.
Pack
Packaging and Accessories

Nubia Z7 Max does not come in anything too fancy. A plain white box with some details at the back and a logo at the front is all there is to the exterior. Box quality feels pretty much the same as any budget Chinese phones and there are not many accessories that are provided with the phone. Lifting the box cover up, you will be greeted with the phone and upon lifting that up, a wall adapter, microUSB to USB data and charging cable and some manuals and instruction sheets. As with many other Chinese phones out there, the phone does not come with an earpiece.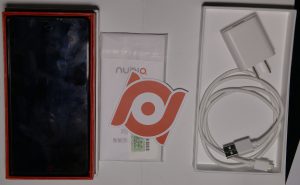 The accessories provided feels alright overall. It is pretty much standard to find such decent quality cables and adapters in most reputable Chinese brands. Overall, packaging and accessories are definitely decent but I would love to see more Chinese brands put a little more effort into differentiating their flagship products from the rest.
Desi
Design and Build Quality

Nubia Z7 Max does have a few uncommon design choices that make it slightly different from the rest. Firstly, instead of having the standard centralized microUSB port at the bottom, the one on the Z7 Max is located more towards the left side of the phone (still at the bottom that is). This might cause some compatibility issues with your docks but I feel that having it in such a manner allows for neater cable routing and better ease of use while the phone is plugged in.
Secondly, the home button on the Z7 Max is this red circle that acts both as a notification LED as well as the home button. Whenever you have any notifications, this circular LED will start breathing a gorgeous looking red. It is a really nice implementation both aesthetically and in terms of effectiveness. Other than that, the phone does have a red accent around the rear camera and it features an IR blaster at the top. Something many other phones do not have.
In terms of build quality, the phone definitely feels sturdy and strong. The back has this pleasant rubberized feeling that gives the phone a nice touch. It must be said though that the back will start showing fingerprints and oil stains after use. Nothing much you can do there except to clean it every now and then. Overall I am very pleased with the build quality and I really like ZTE's implementation of the notification LED on the phone.
Displa
Display

f="http://chinesetech.net/wp-content/uploads/2015/01/Nubia-Z7-Max-Display.jpg">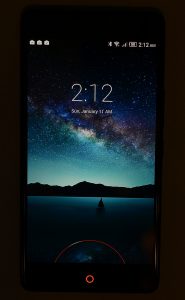 The 1080P screen offers wide viewing angles and vibrant colour reproduction. It looks gorgeous and brightness settings allow the screen to be used comfortably both in direct sunlight and in pitch darkness.
Synthe
Synthetic Benchmarks

gallery-2' class='gallery galleryid-1011 gallery-columns-3 gallery-size-thumbnail'>