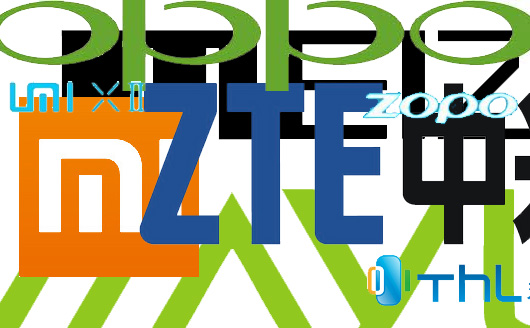 There are so many different Chinese brands out there. Which should you trust, which should you pick? Today, I will be telling you a little more about some Chinese brands and the different "tiers" of companies. I will not be able to discuss every single "brand" or "company" out there but you should get an idea of what kind of company those phones that you are considering belongs to.
I will be breaking this discussion down into different "tiers" of companies. I found that many brands are quite similar and can be grouped up together. In my opinion, there are a total of 3 tiers of brands.
Introduction
The first tier is the "premium" group of companies. These are companies that are within the likes of your more popular brands like Samsung, Apple etc. The second tier, which most Chinese brands fall in, is what I would call the legit companies. These are companies that produce phone models that actually follow whatever their paper specifications state. There are often very few (if not none at all) innovative features and are basically bare bone phones that work as they should. The third tier is the "rebrand" or "imitation" brands. Now these are a mixed bag of companies as you will often not find much information about them. This does not necessarily mean that they're bad or anything but there is chance that what you pay for might not be what you get. I will now give you some examples of brands that fall under each category. I will also discuss the pros and cons of getting models made by some of these brands.
The 3 Tiers
Tier 1 "Premium"
There are only a few premium Chinese brands out there. They are quite easy to spot and identify mainly because they have quite a bit of publicity and they do have a global presence and reputation. They do hold their own events to release their new flagships devices similar to the likes of how Apple has their WWDC and the annual consumer fair events where many phone companies release information about their latest devices. These brands do have their own innovation and come up with their own special features from time to time.
Examples
Tier 2 "Legit"
There are many brands out there that are legitimate in their offerings. When I say legitimate, I mean that when they say that their phone has a quad-core processor, it has a quad core processor. When they say their phone has a 1080p display, the phone has a 1080p display. There are many of such brands and companies out there that it is almost impossible to list them all. What you do need to know is that their phones are often built from their own design rather than simply being an imitation. They may look very alike certain phones say the Samsung Galaxy S series but that is out of pure "coincidence" rather than it being done purposely. These phones do vary from each other from company to company but only in terms of aesthetics and built quality (when taking similar priced models). The internal hardware parts are often similar if not identical and thus performance between the different phones is extremely close if ran at stock Google Android.
Examples
Tier 3 "Rebrands and Imitations"
Rebrands are not imitations. I put them in the same tier mainly because most of such devices lack support from their own "company" or "brand". You will often find little to no information about these devices. Rebranded phones are usually tier 2 phones being rebranded into the retailer's own brand or are brand-less and sold as "OEM" copies. It isn't much an issue if it is an exact copy of a tier 2 phone but there is the chance that the internals are lacking and different from their paper specification (you may not get what you think you're paying for). Imitation phones are well, phones that are replicas of whichever phone it is imitating. Packaging, phone aesthetic and everything else look similar if not identical to its original counterpart. These phones suffer from the same problems as the rebrands.
Advantages and Disadvantages
There are advantages and disadvantages in purchasing phones that fall in the different tiers. The common advantage that all these phones share is that they are certainly cheaper and value for money as compared to your common brands out there. The disadvantage that all these phones share is that you practically do not have any warranty support. Some online retailers tell me that if the phone is spoilt within the warranty period, I can send the phone back to them. Others tell me to send back to the individual phone companies. It is kind of iffy and shipping itself back to China is going to be extremely troublesome. Do take note of this very point when purchasing a Chinese phone.
Here is a table to compare the different tiers of phone:
Tier

1

2

3

Price
More expensive than the rest
Similarly priced among different brands (same spec)
Similar pricing to Tier 2 phones
Build Quality
Highest
Varies between brands. Generally good.
Varies greatly. Rebrands should be fine, imitations are a mixed bag
Aesthetic / Material
Tries to be different. Higher quality.
Varies slightly between brands and models.
Self-explanatory.
Performance
Guarranteed to be good. Uses higher grade hardware.
Performance similar across similar spec models (good)
Varies. Should generally work well
Additional Features
Phones have their own unique features
Pretty much the same across brands.
Similar to Tier 2 phones.
Support
Great community support both officially and unofficially.
Average support for most brands.
Little to none.
Conclusion
All Chinese phones should work as they should. Gone are the days when you have a bunch of imitations that can barely work. With Android OS powering these phones, you should more or less have a phone that is rather smart. If you're simply looking for value, Tier 2 phones should work the best. Tier 1 phones can sometime cost quite a bit and by simply topping up a little more you can get a flagship phone from your more popular and reputable brands such as Samsung, HTC and Apple. While Tier 3 phones may provide some fun in terms of looking exactly like the latest flagship offerings, it is often a mixed bag of phones with little to no support. Priced almost if not identical to Tier 2 phones, I don't see any reason why you would get any of them.
If you have any questions or feedback do leave a comment or use the contact form to get in touch with me. My information might not be perfectly accurate but it more or less gives you an idea of the Chinese phone scene.