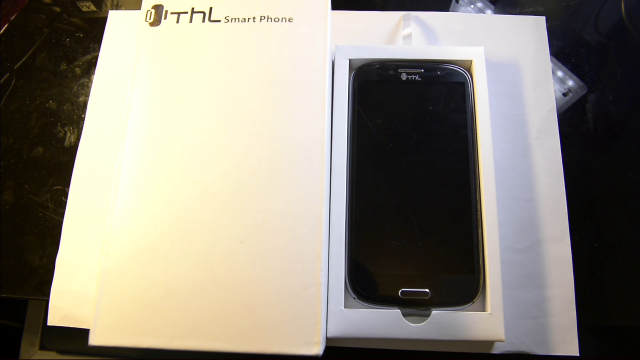 The W8S is one of the higher end offerings from THL and it is definitely one of the better performers when compared to the latest Chinese Android phones that are currently available. How exactly does it fair when compared to your bigger guns such as the phones from Samsung, HTC and Apple? The full written and video review after the break.
Phone Specifications
| | |
| --- | --- |
| General Info | |
| Brand | THL |
| Model | W8S |
| Dimensions | 144x73.6x9.9mm |
| Price | $280 USD (at time of publication) |
| | |
| Network | |
| SIM | Dual-SIM Standby |
| 2G Network | GSM 850/900/1800/1900MHz |
| 3G Network | WCDMA 850/2100MHz |
| | |
| Display | |
| Size | 5.0" |
| Resolution | 1080*1920 |
| Type | IPS Screen w/ Corning Gorilla Glass* |
| | |
| Hardware | |
| CPU | MTK6589T |
| GPU | PowerVR SGX544 |
| | |
| Memory | |
| RAM | 2GB |
| ROM | 32GB |
| Expansion | MicroSD up to 32GB |
| | |
| Camera | |
| Front | 5.0MP |
| Back | 13.0MP w/ LED Flash Light |
| Video | 1080P @ 30FPS |
| | |
| Features | |
| OS | Android 4.2.1 JB |
| GPS | Yes w/ A-GPS amd EPO assistance |
| WLAN | 802.11 b/g/n |
| Battery | 2000mAh |
| Bluetooth | v4.0 |
| USB | microUSB 2.0 |
| Others | FM Radio |
Video Review
Written Review
Do note that the phone is flashed to a customized ROM at the time of publication. With that said, there is not much performance difference between the stock and customized ROM. I did play with the phone for about two days on stock.
Packaging and Accessories
The phone comes in a standard phone sized rectangular box that you see every other time with your other smartphones. The whole box is white in color with the THL logo at the top left corner at the front side of the box. At the back of the box, there is a table of the phone specifications.
Inside, you will receive a complimentary flip case, a screen protector, USB charger, a pair of ear piece, USB to Micro-USB cable and an additional battery.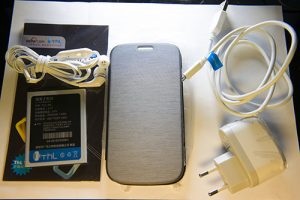 The ear piece has flat cables to prevent entangling and messiness, this is certainly welcomed. The sound quality is alright for listening to speeches and videos but definitely not good enough for music listening (buying a cheap pair of earphones will do you better). The placement of the microphone is kind of awkward, rendering it almost completely useless as it is way far from your mouth. The microphone when held to your mouth sounds muffled but definitely audible.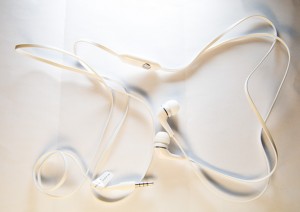 The USB cable provided is extremely thick and it simply screams quality. The charger works as it should. From the ratings however, it does seem to output the same power as per a USB port. As such, it will not be any faster charging from an AC outlet.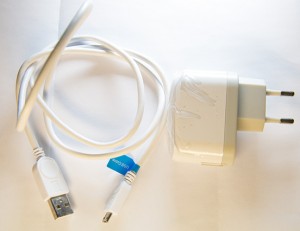 Overall, everything is nicely wrapped and packaged. The different accessories are packed within individual plastic wraps and they feel pretty good in terms of quality. They are also individually labeled, a rather nice touch.
Design and Build Quality
The W8S looks a lot like a Galaxy S3. The materials used are pretty similar as well. The phone is encased within a plastic like material with a metallic brim surrounding the edges. According to THL official website, the front screen is covered with Corning Gorilla Glass but I have no way of verifying that. It does look pretty solid though but obviously not wanting to scratch anything, I had the screen protector applied since the day I started using it.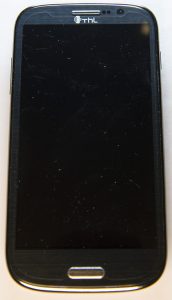 The phone has your rather standard button placement. At the front, you have a 5.0 megapixel camera together with a physical home button as well as two capacitive buttons (menu and back buttons). At the left and right side of the phone you have the volume rocker and the power button respectively. At the top, you have your Micro-USB port as well as your 3.5mm headphone jack. Moving to the back you have your 13.0 megapixel camera and a led beside it. Moving downsides the backside you will find a mesh to allow sound output from the speakers.
The speaker placement is not of the best. Having the speaker at the back meant that you will not have the luxury of lying the phone down while using it. The way you hold the phone also does matter as holding it in a way similar to how you hold a controller will too cover the speaker. Besides the poor speaker placement, the phone does little wrong.
The overall feel of the phone is pretty good. It definitely does not have that premium feel of a metallic body phone or even that of a higher quality plastic phone (e.g Galaxy S4). It is pretty light too considering the size of it. It does however feel sturdy in the hands and is of a really good size for any kind of user.
The overall design of the phone is extremely common. As mentioned, it looks very similar to the Galaxy S3 and S4. Many people will mistake your phone for them until they see the THL logo. Not such a bad thing considering that the phone does actually work pretty well.
Display
The display of the W8S is simply gorgeous. For the price that you are paying, you are practically getting the same screen as whichever flagship phone out there. The manufacturer states that it is an IPS screen and it is quite believable with the extremely wide viewing angle. Reproduction of colors is vivid and rich, making video and picture viewing an absolute joy. The 1080p full HD resolution allows you to watch videos at its finest quality. Web browsing is comfortable and easy on the eye.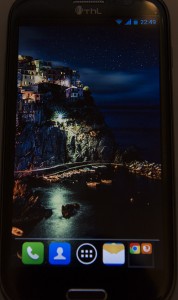 The display is very bright as well. Under direct sunlight, you will be able to view your phone content when the brightness setting is pumped all the way max. The lowest setting however, is a little bit too bright for my liking (can be tweaked if rooted). That said, the display overall is nothing short of fantastic. To top it off (if true), there is a Gorilla Glass protecting all that awesomeness.
Synthetic Benchmarks
Unfortunately, I did not take any screenshots when I ran these benchmarks on stock. The scores for stock are slightly lower than the ones that you are about to see. Do note that some benchmarks will say that the device is the W8 Beyond. That is due to the customized ROM I flashed not being exactly for the THL W8S. I ensure you, though, that the phone is being tested for whatever it is. Nothing more, nothing less.
Update (13/10/13): Stock benchmarks are in.
Do note that synthetic benchmarks are not in any way representations of real world performance.
Phone Performance
I would love to say straight off that the phone performs smoothly and good enough for everyday use. The 1080p display does make it a little more taxing on the battery as well as the single core GPU. With that said, basic functionality works straight out the box without needing any tweaks whatsoever. General responsiveness is present, video watching is smooth for almost all formats and is so even for full HD 1080p videos. The stock launcher that comes with the phone does have some lag and stutter issues. It is purely the software though as changing the launcher to anything else solves the issue.
What is phone for if it does not perform the functions of a phone? Call quality is generally good. The receiving end does hear my voice clearly and vice versa. The signal pickup is pretty good as well, giving me a bar of signal more than my previous few phones in what were once "dead" areas. Data connection is good as well but do note that there is no LTE support on the W8S. Everything else works as they should; WIFI, Bluetooth and all the different sensors.
The battery life of the phone is generally good. In terms of "heavy" usage, I've managed to squeeze in 2.5hrs of video watching, 2.5hrs of web browsing and another 2hrs of standby before the battery completely died off (3G data connection on throughout). That is a total of 7hrs of usage. On a lighter scale, I've managed to squeeze in roughly 2hrs of web browsing and another 10hrs of normal phone usage (occasional messages and a few phone calls), leaving me with roughly 10% of battery life at the end of the day. That is definitely more than enough to last a whole working day. Even if it doesn't, there is the additional battery provided for you to use.
There is one issue about the battery though. Charging takes a very long time and there is no way to charge the phone while using it. Now I'm not sure if this is a common issue but this definitely wasn't the case with other smartphones that I've used (Galaxy S1/2, Huawei U8860). Even when you leave your phone to charge without using it, it generally takes a very long time before it gets fully charged. It takes roughly 6 hours of uninterrupted charging for it to be fully charged (from 0-1%). It is not much a problem though since you can simply leave it to charge throughout the night, waking up to a fully charged battery.
There is one main problem about the phone. The GPS does not work as well as it should. Now there are fixes out there that people claim to work but I have yet to fully test it out. Out of the box, the GPS does not seem to lock. It does manage to find the different satellites but it just does not want to latch to any. I will edit this portion again should I manage to get the fix working.
Gaming Performance
Let's just say that the single core GPU isn't sufficient for 1080p gaming. Simple games should work as they should but when it comes to the more graphically intensive ones, you will start to notice the FPS dropping quite a bit. Let's take for reference some of the games that I've played and the experience that I've went through.
A graphically intensive game like Riptide GP2 has some frame rate drops but the game is definitely still playable. Another example would be a game like Final Fantasy 3, lower FPS but still playable. Less graphically intensive games like Minecraft and Temple Run 2 run pretty smoothly and yes, they look awesome with the gorgeous display.
Camera
The 13.0MP main camera (back) isn't the best that you'll ever see on a smartphone. With that said the camera does okay and helps you take decent pictures. I did notice though that most pictures are rather washed out and in order for them to look better (much better) you will have to turn on HDR (High Dynamic Range) mode. By turning it on, colors do look much more vivid and vibrant making the picture look overall better quality.
Under a low light setting, the camera does do quite poorly with noise showing up pretty heavily as seen in the pizza picture. Turning on the flash isn't going to help either as it simply overpowers a single portion of the picture. I can't seem to find much use of the flash as it either becomes overpowering when taking a close shot or totally useless when taking a distant photo. It does make an alright flash should you face a blackout.
The video capturing capabilities of the camera is pretty average as well. I have to say though that it does fare much better than taking still shots. Audio quality is quite terrible but it still does its job.
Overall the camera is okay but don't count on it to take your breath taking sceneries as you will be utterly disappointed. For your day to day facebook food pictures and self-shots, yes the camera will do its job.
Download unedited photos: Mirror 1
Download HTC One photos: Mirror 1
Official and Community Support
There are quite some support and extension to the W8S. There are custom ROMS already available for the phone and there is quite some customization and tweaks available for the MTK6589 chip in general. THL does have their official forums but it is in Chinese language only. They do provide stock ROM on their site but the W8S seems to be a version that isn't really "released" in the Chinese market. You can't seem to find any information about the W8S on their Chinese site but on the English site they do have information. Unofficially, there are discussion threads available in all kinds of languages in different forums but for those of you English speaking people there is some discussion in XDA forums.
Conclusion
The W8S is a great phone to use and for the price that you're paying you are getting quite a bit of value here. With the great screen providing you with massive entertainment, whether is it for web browsing or media viewing, and the overall smooth responsiveness of the phone, it is hard to point out anything wrong with the it. The gaming performance does suffer due to the 1080p resolution but for the price you are paying, there isn't much to complain about. Battery life is decent though the problems about charging might be a little problematic. The community support for the phone is always helpful as it allows for some customization and it definitely will extend the lifespan of the phone with all the unofficial updates in the time to come.
Overall, the THL W8S is a great value phone to buy, especially when you use your phone for anything but gaming.