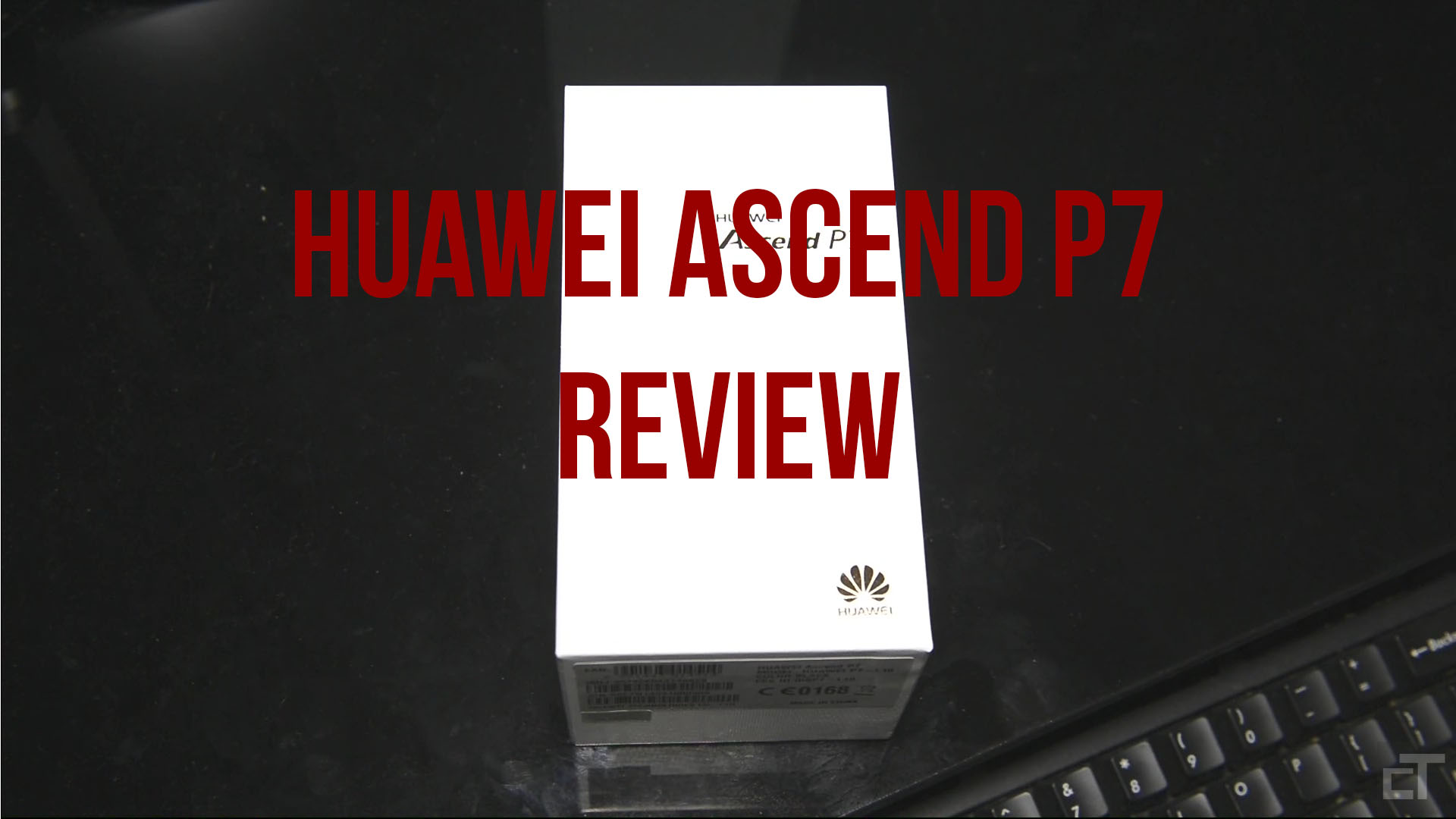 The Ascend P7 is Huawei's flagship phone device offering for the market. It comes in two different versions, one with a single SIM slot and the other with dual SIM slot. The dual SIM slot model gives you the option of inserting a microSD or a SIM card for the secondary slot. The Ascend P7 is one of the few Chinese phones out there that supports LTE/4G. Chinese phones are sure late to the party in terms of better data connectivity options but at least they are starting to include them in their newer phones. How does the flagship phone from Huawei fair? Read on for the full review.
Phone Specifications
| | | | |
| --- | --- | --- | --- |
| General Info | | | |
| Brand | Huawei | | |
| Model | Ascend P7 | | |
| Dimensions | 139.8 x 68.8 x 6.5 mm | | |
| | | | |
| Network | | | |
| SIM | Single / Dual-SIM | | |
| 2G Network | GSM 850 / 900 / 1800 / 1900MHz | | |
| 3G Network | WCDMA 850 / 900 / 1900 / 2100MHz | | |
| 4G Network | FDD LTE: B1/B3/B7/B8/B20 | | |
| | | | |
| Display | | | |
| Size | 5.0" | | |
| Resolution | 1080 x 1920 | | |
| Type | IPS LCD | | |
| | | | |
| Hardware | | | |
| CPU | HiSilicon Kirin 910T | | |
| GPU | Mali-450MP4 | | |
| | | | |
| Memory | | | |
| RAM | 2GB | | |
| ROM | 16GB | | |
| Expansion | Yes (microSD) | | |
| | | | |
| Camera | | | |
| Front | 8.0MP | | |
| Back | 13.0MP | | |
| Video | 1080P @ 30FPS | | |
| | | | |
| Features | | | |
| OS | Android 4.4.2 (Custom) | | |
| GPS | Yes w/ A-GPS, GLONASS | | |
| WLAN | 802.11b/g/n | | |
| Battery | 2500mAh | | |
| Bluetooth | v4.0 | | |
| USB | microUSB w/ OTG support | | |
| NFC | Yes (Single-SIM model only) | | |
Video Review
Written Review
Do note that the review is based off experience with the phone as it is out of the box. There are two versions available in the market. There is the version that allows for 2 SIM cards (1 micro SIM + 1 nano SIM. Secondary slot can be used for either microSD card or SIM card) and the other that only facilitates the use of 1 SIM card. The phone I've used is the single SIM card version. Lastly, 4G connectivity is tested only at a spot (my daily driver was only using a 3G connection) and is not used throughout my testing period.
Packaging and Accessories
The packaging of the Ascend P7 is pretty much standard affair. You have a plain looking box with a few Huawei logos as well as the phone name printed around the different sides of it. Opening the box up, you will be immediately greeted with the phone with manuals and different accessories under it. The phone does come with a pair of earpiece with built-in microphone but from the looks of it, it is one of those with lower build quality. Other than that, they do provide a pin ejection tool (as the SIM card and microSD card slots requires you to push a little button to eject the trays.) for your use.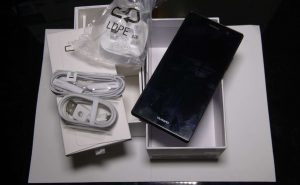 Design and Build Quality
Let's just say that the Ascend P7 is one of the most beautifully designed Chinese phone I've seen in a long time. The build quality is immaculate as well but what really makes it stands out from the rest is its aesthetics. It looks heavily inspired by the likes of the Sony Z phones and the iPhone with the glass back and metallic bend that covers the edges of the phone.
The Ascend P7 looks gorgeous and it feels great to hold. It is quite a bit of a finger print magnet but that is one of the trade-offs you will face when you use something like glass as a material of choice. It screams premium and it is certainly designed and built to be one.
Aesthetic aside, the Ascend P7 does have a few design choices that I would like to comment on. I must commend Huawei for differentiating the power button from the volume rocker. Many phone manufacturers have placed both the power button as well as volume rocker at the same side, giving both buttons the same type of texture and feel. That results in some unintentional volume adjustments and power button presses. This time around, the phone does have a circular power button and is well distinguished from the volume rocker. You will definitely not mistake one for the other. Great design choice there.
Everything else is pretty much standard. I really dislike the speakers being placed at the back but hey, at least they got the power button right. Perhaps the next phone Huawei introduce will fix that. Another thing that doesn't ring well with me is the lack of capacitive buttons. I understand how software buttons would work on a larger device but the Ascend P7 is by no way a large device. It isn't as though the area where the capacitive buttons are usually located is used for something useful other than placing the company's name there. If they used it to place the speakers I wouldn't be complaining that much. A 5.0" 1080P display does provide plenty of screen estate but there could be more should the system buttons be in the form of hardware instead of software. It is good to note though that the buttons do hide themselves when you're viewing videos and using full screen apps.
Overall, I'm really pleased with the aesthetic and build quality of the Ascend P7. There are a few design choices that I don't really like but at least they got some others right. If you're looking for a premium looking and well-built phone, the Ascend P7 will definitely exceed expectations.
Display
The Ascend P7 houses a 1080P 5.0" IPS LCD display that looks gorgeous. Colours are rich and vibrant and everything looks extremely sharp and crisp. Some might say that the colours are slightly over saturated but it isn't like you're going to use the phone for colour sensitive work and whatnots. It does certainly make the viewing experience a great one. Brightness levels are good enough for usage under direct sunlight and in dark places. The Ascend P7 adjusts well at both ends and will allow for rather comfortable usage in any scenario. That said, there will be some reflections and glare under the sun but it shouldn't make the phone impossible to use.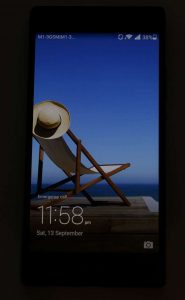 Synthetic Benchmarks
Phone Performance
I've reviewed another device by Huawei (Honor X1) that uses the same CPU and GPU. The performance on the Ascend P7 is certainly better though due to the slightly lower resolution (the Honor X1 uses a 1200P display). The CPU that powers the phone is an in-house processor that does well but certainly doesn't wow anyone as seen in the synthetic benchmark results. It is great in providing a smooth general phone experience and it works perfectly well in most apps. There are some minor slowdowns especially when browsing desktop only websites but it isn't that bad.
Normal phone usage such as phone calls and messaging works as intended. There is one issue though with the phone that I'm not too sure if it is related to its hardware or software. There are times where signals get totally dropped as I travelled around. It is really weird as the phone would reconnect within 10 to 20 seconds but it does happen from time to time. Do note that it only happens when travelling and the phone doesn't lose signal at all when staying at one spot. I do know though that locations where signals are suddenly dropped doesn't happen with the other phones I used so it isn't the case of a dead spot.
The signal strength is also slightly poorer than other phones I've used but that doesn't really affect my call quality or prevent me from receiving any messages whenever there are any. As for the issue about dropping signals, it hasn't happen to me when I'm calling so far. Aside from that, other phone functionalities such as WIFI, Bluetooth etc all work perfectly fine. That includes the GPS which functions well enough for you to use for navigation.
Battery life on the phone is pretty decent. That said, I didn't use it much under 4G connection (mostly on 3G only) so I'm unsure as to how much the battery life would be affected. However as for my usage mainly with 3G connectivity, the phone lasted for roughly 12 hours of standby (with occasional WhatsApp messages, SMS and short calls) and still clocked in close to 4 hours of screen time usage (video consumption, web browsing etc). The phone will definitely last a day for medium to slightly high usage users.
Overall, the Ascend P7 performs well other than the signal dropping issues. The CPU does certainly handle itself better with the 1080P resolution. It is also nice that the phone supports 4G/LTE and while signal strength isn't the best, it works well enough. The phone is definitely great for all kinds of usage and will fit well into most people's requirements.
Phone Software (Emotion UI 2.3)
The Ascend P7 comes with the latest custom Android OS by Huawei. The Emotion UI (EMUI) 2.3 is based off Android 4.4 and thus will come with all the different enhancements KitKat provides. That said, EMUI hasn't changed much and you can read my review of the previous version here. The following are some of the more significant changes in the latest version.
The lockscreen is definitely improved in both aesthetic and functionality. This time around, you can unlock straight into your messages, phone call log and even the camera. This is done by dragging the relevant icons across as you would unlock the screen. There is also the function to swipe up on the lockscreen to gain quick access to a variety of commonly used tools such as the calculator, torch, mirror and calender app. Lastly, you can choose a variety of wallpaper subscriptions that will be updated from time to time to allow you to have a new lockscreen picture every time your phone wakes up. It does certainly look pretty good.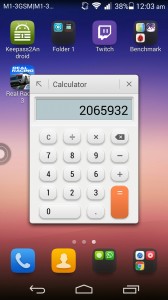 The next feature introduced in the new version is the "Suspend" button. It is basically a floating button that grants you access to some phone functionalities such as system buttons (back and home), clearing of the RAM and even locking your screen. The more interesting function though is the floating apps that can be launched from the button. It is pretty neat and will definitely help in terms of productivity as you will be able to perform certain functions without the need of exiting your current app. The only problem I have with it though is that the floating button sometimes disappears and you will need to re-enable it for it to appear again.
Other than those features mentioned, there are minor aesthetic changes such as the theme and icons. General UI responsiveness seems to be better as well albeit only slightly better. It certainly is an improvement from the previous version and it is nice to see manufacturers providing updates to the latest Android OS versions.
Gaming Performance
The slightly lower resolution as compared to the 1200P one of the Honor X1 certainly allows gaming experience to be a little smoother. That said, it isn't perfect and frame rates are definitely lower than devices being powered with more powerful hardware. That said, my time with Real Racing 3 was enjoyable as there weren't any lag spikes or huge frame rate drops. Everything was consistent throughout the time I played. To see a clearer picture, do refer to the video review as I demonstrate the gaming performance of the phone.
Camera
The Ascend P7 has a 13.0MP rear camera and an 8.0MP front camera. Touted to be great for taking selfies, I did test the front camera for its quality. Hate to say it but it is far from average. It is definitely much better as compared to all other front cameras out there but for the best results, use the main rear camera.
That said, the rear camera does perform pretty well. It isn't amazing or anything but your photos will definitely be of good enough quality to share with your friends and family. Video recording quality is average at best. Don't expect great videos to be taken with the phone's camera. That said, if it is just a video for fun, the camera does capture enough details to ensure that the video does record what you actually intend to record. Do view the sample video for a better gauge.
http://www.youtube.com/watch?v=138JWWSIoqc
Download unedited photos: Mirror 1
Official and Community Support
As seen in how the phone is already updated to Android 4.4 KitKat, official support is definitely there for the Ascend P7. Huawei does take their Emotion UI OS quite seriously as seen in the new features introduced to the newer version. In terms of accessories and peripherals, there are many different brands out there that produce products specifically for the phone. There are cases, covers and protectors out there that can be purchased and will fit perfectly well with the phone.
There is an official device section for the Ascend P7 in the XDA forums and currently there is a custom ROM out there (MIUI) for it. It is developed and ported over by a Chinese developer but the English thread on XDA does provide some support for it. It is definitely nice to see that the phone is well supported by the community.
Conclusion
The Ascend P7 is priced in the medium to slighter higher end price range. It definitely doesn't compete in terms of hardware with the highest of ends devices such as flagship offerings like the Samsung Galaxy S5 or the HTC One (E8). That said, the Ascend P7 is cheaper as well. While I would prefer them to use a better CPU, the phone manages to handle itself fine. I must reemphasize how amazed and impressed I am with the build quality and design of the phone. It looks gorgeous and feels premium. The phone running on latest Android version is also reassuring to know that Huawei takes responsibility to provide some updates for their users.
The front 8.0MP camera is sure to please selfie fanatics and while camera performance isn't outstanding, it is good enough for you to admire the pictures taken. I would love to hear from other users or from Huawei themselves regarding the signal disconnecting issues. Hopefully that is a software problem and not something to do with their internal hardware configuration.
All in all, the Ascend P7 is a decent phone that is gorgeous on the outside and alright in the inside. I can definitely recommend it for people that are looking for phones in such a price range. You might want to compare it with other phone offerings out there but if aesthetic is something you prioritize, there aren't many phones out there that can beat it.
[starreviewmulti id=1 tpl=31]