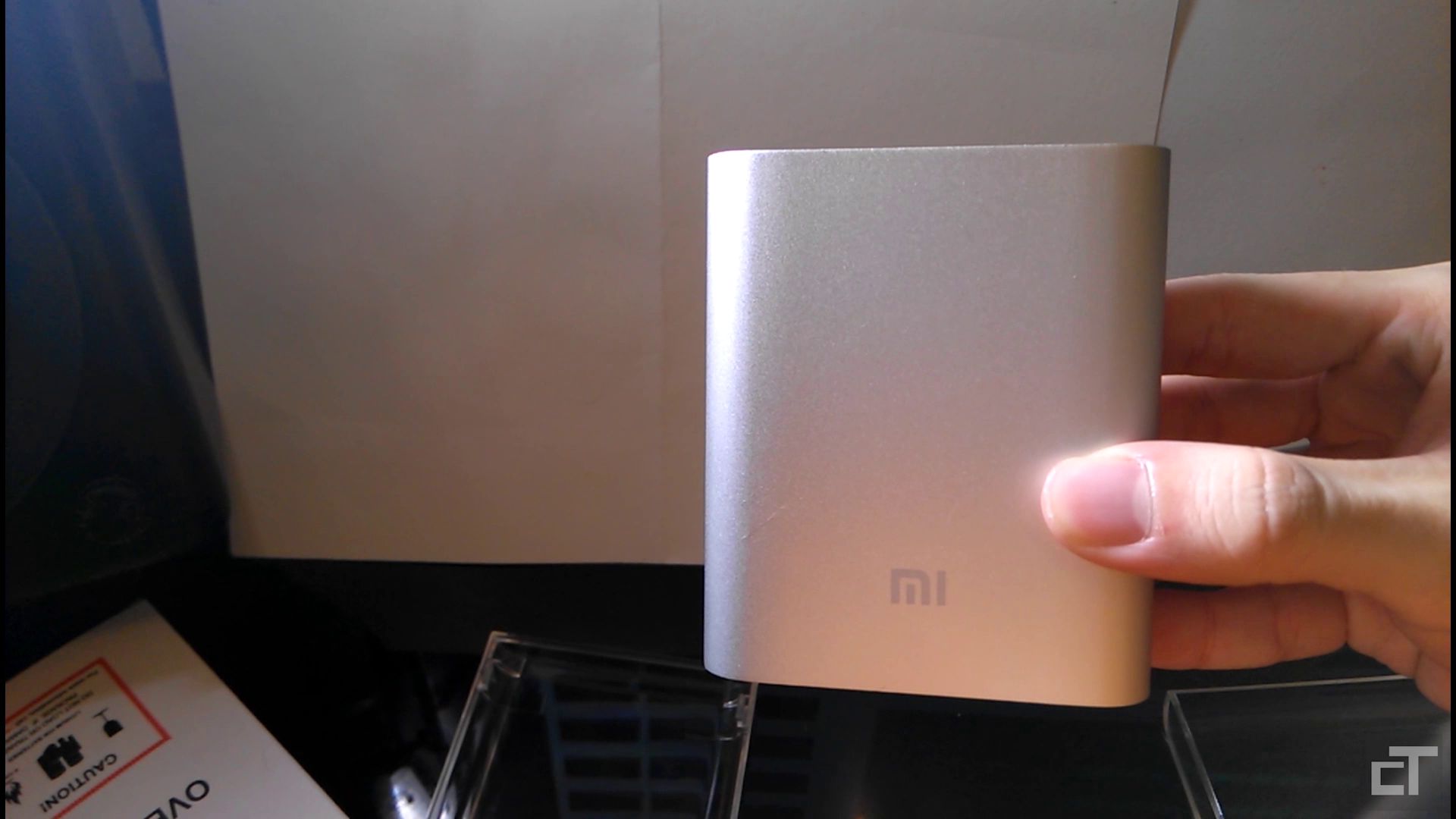 With all the mobile devices that people are carrying around these days, a power bank is almost essential if not helpful especially for heavy users. In times of emergency (battery running out for example), a power bank is extremely useful and can be a life saviour especially when you are on the go. The Mi power bank by Xiaomi is rated at 10400mAh and is selling at an extremely attractive price. How does the power bank perform?
Video Review
Written Review
Do view the video unboxing and review should you want a more detailed look of the packaging, accessories provided and physical appearance of the power bank. What I will say though is that Xiaomi sticks to its simplistic and minimalistic style of packaging. This time around, the power bank is tightly enclosed within a transparent plastic casing. They provide a short flat microUSB to USB cable and an instruction/specification manual.
Specifications
| | |
| --- | --- |
| Model | NDY-02-AD |
| Battery Type | Lithium-ion rechargeable cell |
| Power source | DC 5V |
| Input Voltage | DC 5.1V |
| Input Current | 2.0A (TYP) |
| Output Current | 2.1A (TYP) |
| Rated Capacity | 3.6V/10400mAh(TYP) |
| Charging Time | 5.5 hrs with 5V/2A plug and standard cable |
| | 12 hrs with 5V/1A plug and standard cable |
| Size | 90.5*77*21.6mm |
| Weight | 250g |
| Features | Auto-detect the plug-in and plug-out of devices |
| | Input OVP, OCP; Output OCP OVP, short protection; |
| | cell protection including OVP OCP, thermal protection during charge and discharge stage |
A very important thing to take note is that companies market their power banks at a seemingly higher capacity. They are in no way lying and this is why: The rated capacity for the Mi Power Bank is 10400mAh at 3.6V. Most gadgets and devices that charge using USB is at 5V. As such the rated capacity at 5V is roughly 7488mAh.
Testing Methodology
A Samsung Galaxy Note 10.1 (N8000) with battery capacity rated at 7000mAh is fully depleted (cannot be powered on) and then charged using a fully charged Xiaomi Mi Power Bank. Time and battery percentage of the N8000 are recorded. The Power Bank is then fully charged again (recording time taken to fully charge it) and the procedures are repeated for more results and better accuracy.
Results
The Galaxy Note was charged up to 91% (~6370mAh) in roughly 6 hours and 14 minutes. The Power Bank took around 6 hours to fully recharge when using a USB wall charger with a 2.0A output. All of which are very close to the specifications stated by Xiaomi themselves.
Conclusion
The Mi Power Bank is an extremely value for money product that not only looks good but performs well. At such a price point, you can never find a similar product of such performance. That said, the main problem (as with all Xiaomi products) is the availability. Unless you're willing to pay a premium to purchase from a reseller, do be prepared to wait for stocks to be available. Also, do pay extra attention when you purchase from anyone other than the official Xiaomi website. There are many fakes and imitations out there that looks as good but performs abysmally.
[starreviewmulti id=2 tpl=31]